Paving Company in West Palm Beach, FL
Do you need to construct a new parking lot, driveway, or maybe, you are interested in asphalt repairs? If so, you should consider hiring a professional paving company, and our team is capable of helping you with that. All American Asphalt, LLC has been in business for over 30 years, and our pavers are experienced professionals who offer all types of asphalt services, including paving, repairs, and resurfacing. We can handle any project, regardless of its size, scale, or type.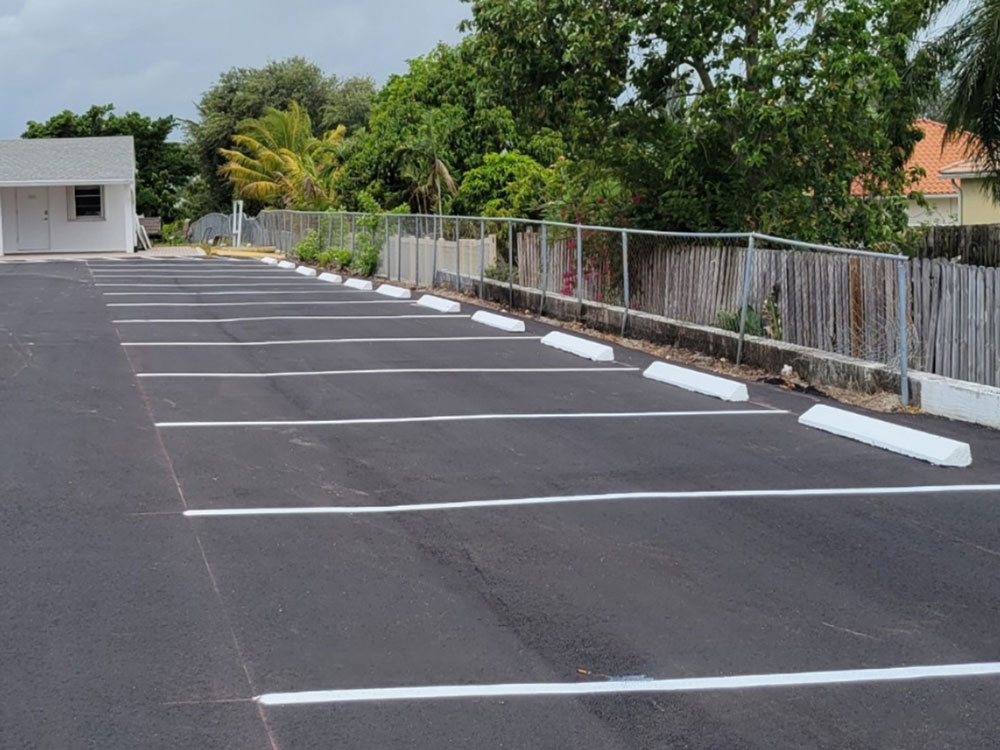 Asphalt Paving & More
If you need high-quality asphalt services in West Palm Beach, FL, or any other nearby area, you should contact All American Asphalt, LLC. Our company specializes in various asphalt services, from paving to sealing. We work successfully with both residential and commercial clients.
What Are The Benefits of Asphalt Paving?
There are many benefits of asphalt paving that make it a great solution for various paving needs:
It is easy to construct.

Asphalt is one of the easiest and quickest methods to construct. Since it does not take much time for asphalt to cure, you can reopen your parking lot or driveways almost immediately after the construction is finished. 

It is smooth

. This characteristic of asphalt is very beneficial for drivers because the smoother asphalt is, the lower the car's fuel consumption. In addition, smooth asphalt is safe because drivers do not have to worry about potholes, cracks, and other road imperfections that can damage their vehicles and even cause an accident.

It is safe.

Typically, asphalt is black in color, so there is a contrast between white or yellow road markers and asphalt itself. This provides a stronger visibility for drivers, especially in severe weather conditions. 

It is durable.

Asphalt paving is considered one of the most durable today. If asphalt construction is completed properly, and if asphalt is well maintained, it can serve for about 20 years. 
Driveways
Our company specializes in installing asphalt paving, and we use specialized equipment and techniques. Asphalt driveways that we install are known for their quality, durability, and smoothness. We create driveways for both commercial and residential clients.
Asphalt Parking Lots
It is one of the most common types of parking lots in the country. It is a common choice of many businesses because of its durability and smoothness. If you are interested in getting an asphalt parking lot for your office building, church, school, or any other organization, you can contact our company that is ready to help you.
Seal Coating
It is a cost-effective method of repairing the existing pavement's surface, which helps extend the lifetime of the pavement. Seal coating is a mixture of such ingredients as clays, fillers, binders, water, and some other chemicals. This method is often chosen for the following benefits: 
It protects asphalt from the ultraviolet rays and harmful effects of gasoline and oil. 

It prevents the seepage of moisture from snow and rain that can damage asphalt. 

It creates a smooth surface that reduces cleaning costs and gives your pavement a new and fresh look. 

It seals the pavement by preventing the erosion and oxidation of the top layer.
Commercial Asphalt Resurfacing
Asphalt resurfacing is the process of removing and replacing the top layers of your asphalt paving. It is common in such paved areas as walkways, parking lots, patios, and others. It is used in various industries to ensure that asphalt surfaces are kept in their best condition. At All American Asphalt LLC, we specialize in asphalt resurfacing, and we work successfully with many businesses.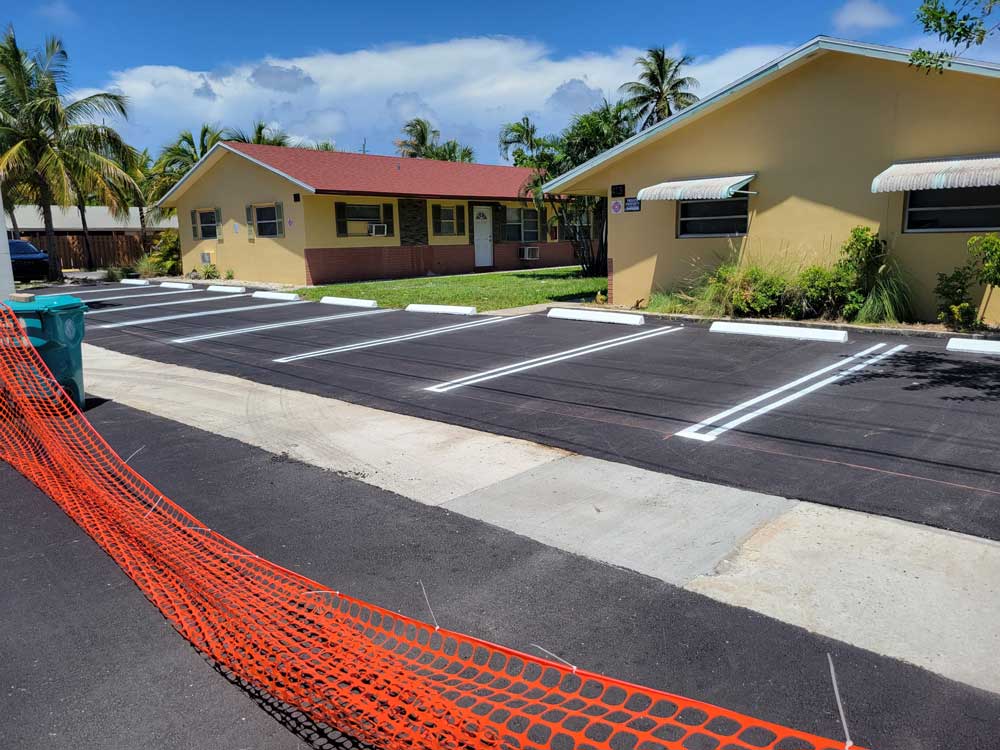 Roadwork
At All American Asphalt LLC, we specialize in all types of roadwork, including asphalt services, seal coating, asphalt repair, regular maintenance, and others. We can handle various commercial and residential projects, regardless of their size and complexity.
Striping
Striping is another popular service offered by our company. It is the process of marking pavements in warehouses, parking lots, playgrounds, and other places to serve as a guide for pedestrians and drivers. Striping is an essential part of any paving project, without which the project is not complete.
Sealcoating
Seal coating is used to repair the already existing surface of the pavement. With the help of seal coating, you can extend the life of the pavement, and save yourself time and money. Seal coating is like protecting your skin from the sun by applying sunscreen.
Parking Lots
A well-maintained parking lot is important for your business because it helps create the right impression for your business by attracting more customers. For this reason, you should contact our company that specializes in paving parking lots, seal coating, resurfacing, and other services that help maintain your parking lot in the best condition, so that it can serve you for decades.
Need Paving Services in West Palm Beach, FL?
If you are looking for a company that is skilled and experienced in asphalt paving and repair services in Florida, All American Asphalt LLC is the company you should contact. We have been in business for over 30 years, serving various businesses and organizations. We can handle any type of paving project, regardless of its size and complexity. We do everything, including parking lots, residential driveways, and private roads.
If you have any questions, or you want to get more information on the services our company offers, do not hesitate to contact us anytime.
Asphalt and Paving FAQs
Do you still have questions about our asphalt paving services? Here are the answers to customers' most asked questions.
How Much is Asphalt Paving in West Palm Beach, FL?
The average cost of an asphalt paving job depends on the size of the job and what type of work is being done. The larger a parking lot or road is, the more it's going to cost.
How Much is Residential Concrete in West Palm Beach, FL?
Residential
concrete services
are typically more expensive than asphalt, but our services vary based on the scope of the job. Larger jobs cost more, and sealcoating adds to the cost of asphalt paving.
How Much is Sealcoating in West Palm Beach, FL?
Sealcoating is significantly cheaper than asphalt or concrete paving, but you should have it done every three years.