Paving Company in Stuart, FL
From parking lots to roads and driveways, well-laid asphalt is essential when it comes to getting around. Asphalt seal coating is also important since it helps keep asphalt in good shape for a long time. At All American Asphalt LLC, we provide some of the best asphalt services in the Stuart, FL, area.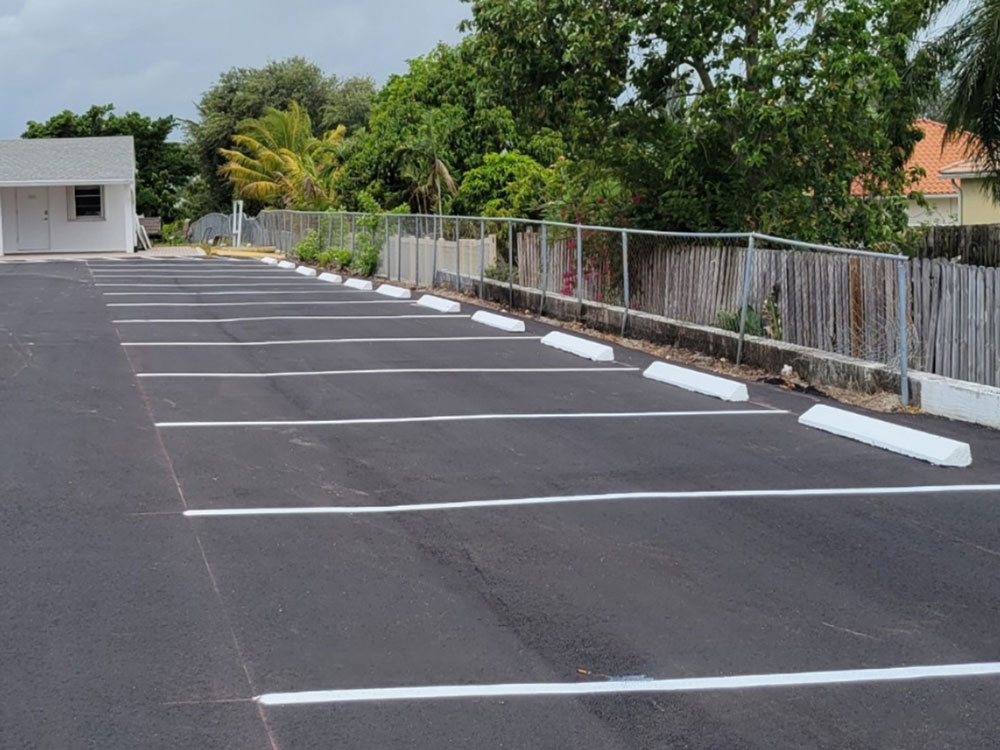 Asphalt Paving & More
Asphalt paving is great for residential purposes, whether you need a driveway, a small parking lot, or sealcoating. With more than 30 years of experience, All American Asphalt LLC can handle just about any residential asphalt paving job you can imagine. Here are some of the services we offer our residential customers.
Driveways
Our company specializes in installing asphalt paving, and we use specialized equipment and techniques. Asphalt driveways that we install are known for their quality, durability, and smoothness. We create driveways for both commercial and residential clients.
Asphalt Parking Lots
It is one of the most common types of parking lots in the country. It is a common choice of many businesses because of its durability and smoothness. If you are interested in getting an asphalt parking lot for your office building, church, school, or any other organization, you can contact our company that is ready to help you.
Sealcoating
Asphalt can last up to 20 years under proper care and maintenance, which is why All American Asphalt LLC also offers sealcoating services. Sealcoating helps fill in the little crevices in your driveway/parking lot or protecting against further damage and extending the life of asphalt and help increase the value in appearance of your property. At All American Asphalt LLC, we recommend having sealcoating maintenance done at least once every three years if you want to keep your asphalt looking its best.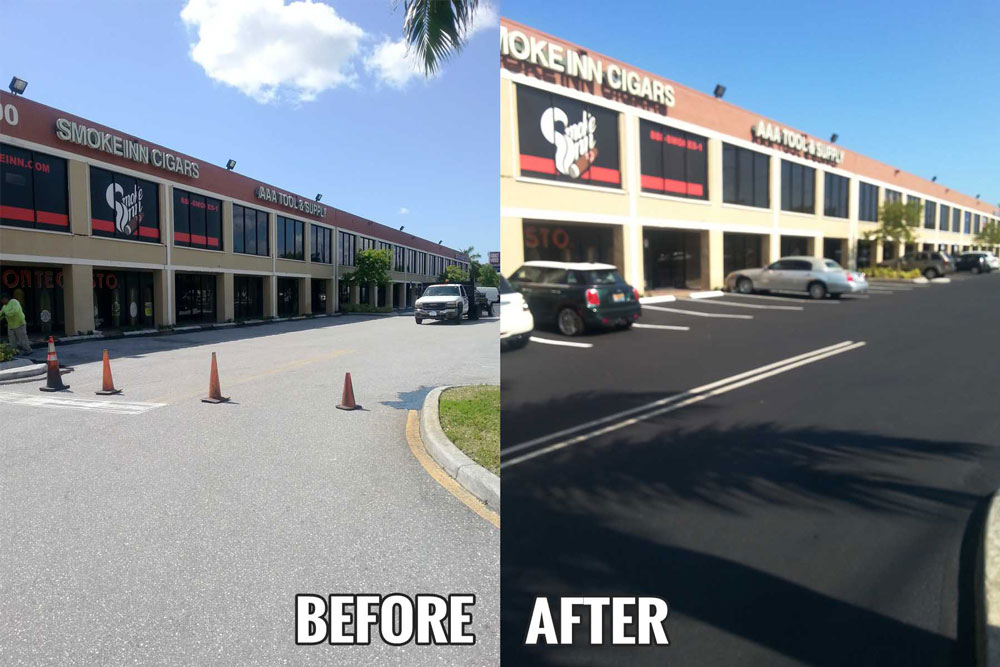 Commercial Asphalt Resurfacing
In addition to residential asphalt paving work, All American Asphalt LLC can also handle extensive commercial asphalt paving in Stuart, FL. No matter what size or type of job you need done, our 30 years of experience mean we have the know-how to get it done. Check out some of the commercial asphalt paving services we offer below.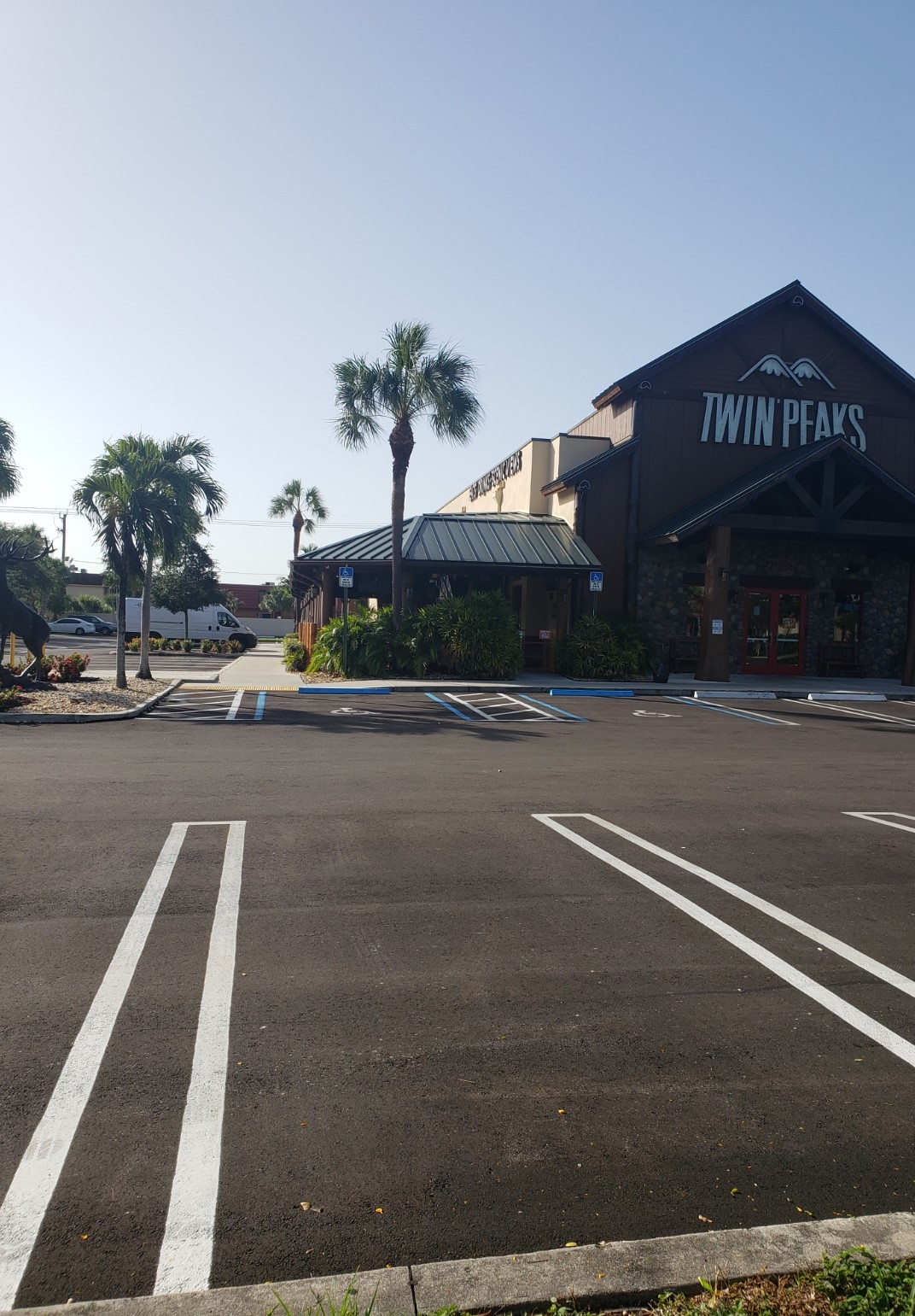 Roadwork
The condition of roads has a big effect on vehicles, so it's important to take good care of roads.
At All American Asphalt LLC, we can help by handling all your roadwork needs, whether you need a pothole fixed or a section of the road redone. Even lay new roads that lead to your parking lot or business." with "handle all your needs.
Striping
Freshly paved roads and parking lots are great, but you also need to make sure cars know where to go. Once your asphalt has been installed, All American Asphalt LLC can also take care of any striping and painting you may need.
We provide DOT approved stripping paint for asphalt parking lots we have paved.
Sealcoating
Sealcoating is important when it comes to residential asphalt work, but it's critical with commercial work. When you've got a lot of vehicles driving through a parking lot or using the same road, sealcoating is the best way to protect that asphalt. We recommend sealcoating every three years at least, although you might want to consider semiannual sealcoating for the best results.
Parking Lots
Whether you need to make more space for your customers , All American Asphalt LLC can pave the perfect parking lot for your business. No job is too big or too small for us, so we can help whether you're running a car lot or a small restaurant. Even better, we can take care of the whole process from start to finish, including asphalt paving, striping, and sealcoating and signage.
Need Paving Services?
From roads to driveways and parking lots, well-paved asphalt is a great way to make your home or business more attractive to visitors. Plus, quality roads and parking lots help protect your car's tires and suspension, which helps save you and other drivers money. If you need paving services in Stuart, FL, contact us to learn more about the residential and commercial asphalt paving services we provide.
Asphalt and Paving FAQs
Do you still have questions about our asphalt paving services? Here are the answers to customers' most asked questions.
How Much is Asphalt Paving in Stuart, FL?
The average cost of an asphalt paving job depends on the size of the job and what type of work is being done. The larger a parking lot or road is, the more it's going to cost.
How Much is Residential Concrete in Stuart, FL?
Residential
concrete services
are typically more expensive than asphalt, but our services vary based on the scope of the job. Larger jobs cost more, and sealcoating adds to the cost of asphalt paving.
How Much is Sealcoating in Stuart, FL?
Sealcoating is significantly cheaper than asphalt or concrete paving, but you should have it done every three years.