Concrete Repair in Fort Lauderdale, FL
Driveways are made to withstand the heavy weight of automobiles and should have expansion joints to prevent cracking. It is common to see cement driveways in houses due to them being poured with the foundation of the home.
Concrete driveways are formed with a frame. Depending on the slope of the driveway may not require rebar underlay. Concrete driveways are a cost-effective driveway, and All American Asphalt LLC is here to serve clients in Fort Lauderdale, Plantation, and Davie, FL with reliable driveway paving, concrete repair, and more.
Concrete Sidewalks
Concrete sidewalks are 4″ (6″ when supporting vehicular traffic) thick slabs formed and poured to create a pedestrian walkway. Expansion joints are installed between slabs, or flags, to prevent the concrete from buckling due to expansion. Concrete is extremely durable and does not fail structurally unless extenuating environmental circumstances have affected the sidewalk.
Concrete slabs are used in many warehouses and parking garages, as well as dumpster pads and aprons. Concrete slabs tend to be thicker than a regular sidewalk, ranging from 6″ to 18″. Additionally, concrete slabs are usually poured from a higher PSI concrete mix than sidewalks since they support more weight. Concrete slabs are also reinforced with either wire or fiber mesh, or with rebar, to add tensile strength.
Sidewalks and slabs can be repaired by first addressing the cause of the failure. If the concrete is damaged due to tree roots or erosion of the base rock underneath, the area for the repair is first removed using a professional-grade wet saw. Any exposed roots are saw-cut or ground down, and any missing base rock is reinstalled and compacted to form a suitable base. Wooden or steel forms are used to create the mold for the new concrete. Once the forms are in place, concrete is poured into the forms and allowed to cure. The slabs are brushed with a broom which creates a textured surface and prevents slippage. Finally, the forms are stripped and the area is cleaned of all debris. If necessary, controlled joints may be saw-cut as well.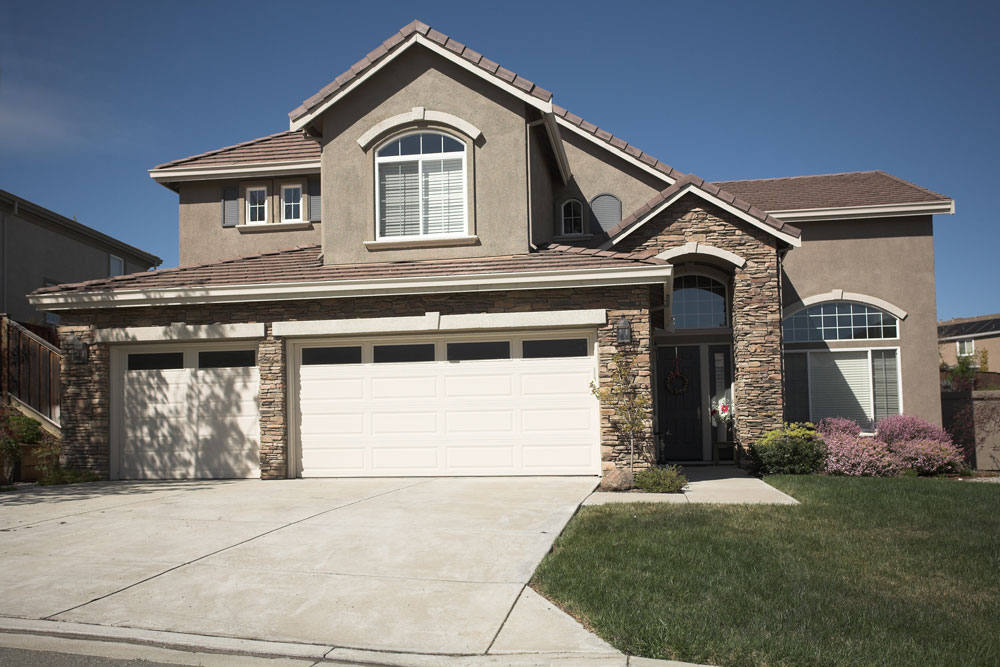 Concrete Driveway Paving
New installation asphalt and concrete
Asphalt repair
New installation of speed humps and concrete curbing
Parking lot striping
Concrete paving for driveways, sidewalks and patios
Decorative brick paver installs for driveways, sidewalks or patios