Paving Company in Deerfield Beach, FL
Whether you are in need of a new driveway, parking lot or asphalt repair, we are here to handle all of your paving needs. As a premier asphalt paving company, we are uniquely equipped to handle any problems that come our way. With over 30 years of doing business in the Deerfield Beach, FL region, our reputation precedes us. Repairs, resurfacing, paving, our team of experienced professionals can handle it all. It does not matter how large or small the project may be. Our team can handle projects of all types and scales.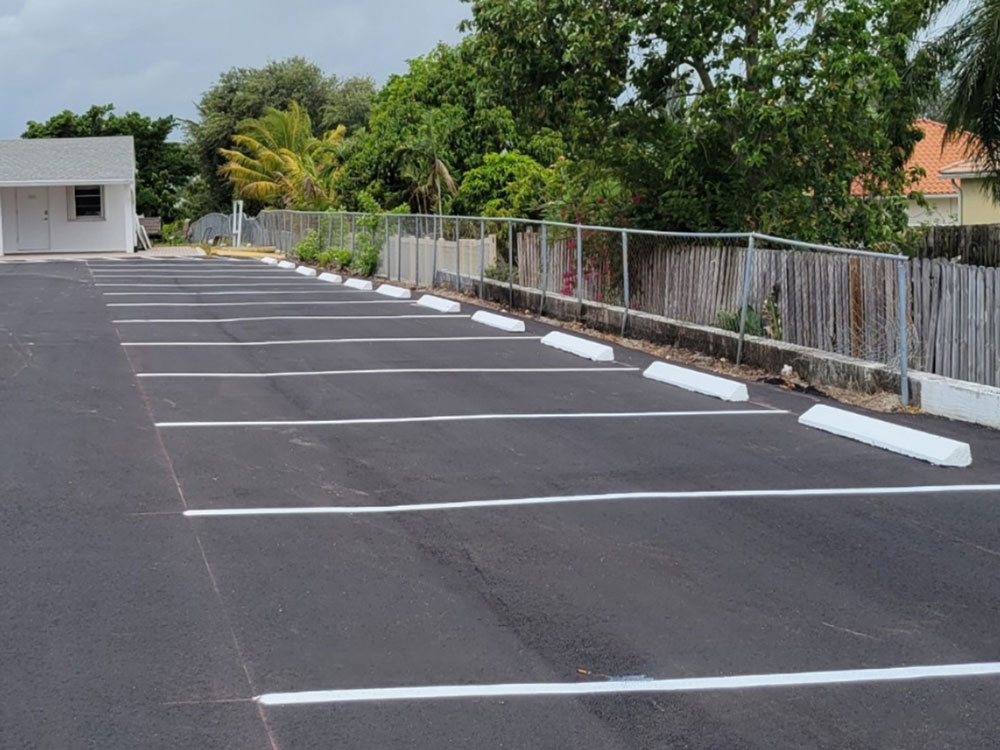 Asphalt Paving & More
If you require top-of-the-line asphalt paving services in Deerfield Beach, FL or any surrounding areas, be sure to contact the good folks at All American Asphalt, LLC. Our highly skilled professionals can handle a wide range of asphalt services. Sealing, paving, we do it all. We also pride ourselves on offering valuable assistance to a number of different commercial and residential clients.
Driveways
When our clients allow us to handle their driveway paving projects, they can rest easy. We specialize in asphalt paving and our techniques and equipment are highly specialized. Clients who rely on us for their asphalt driveways are able to enjoy the sort of smoothness, durability and high quality that they cannot find anywhere else. Commercial and residential clients are both able to benefit from our 30+ years of expertise in this department.
Asphalt Parking Lots
Of all the parking lots in the country, asphalt is the most common choice and for good reason. Businesses will often choose this option because of the durability and smoothness that asphalt paving has to offer. Any client that is interested in obtaining an asphalt parking lot for their church, school, office building or organization is more than welcome to contact us at any time. We are always on hand and ready to help you.
Sealcoating
With proper care and maintenance, asphalt is able to last for up to 20 years. That's why our clients will also rely on All American Asphalt LLC's helpful seal coating services. Thanks to seal coating, it has never been easier to fill in all of the tiny cracks and crevices that may have developed in your parking lot or driveway. This is how further damage is prevented. The lifespan of the asphalt is extended significantly, and the aesthetic value of the property is increased as well. All American Asphalt LLC's professionals recommend scheduling seal coating maintenance to take place every three years so that the asphalt can continue to look its very best.
Commercial Asphalt Resurfacing
When the top layers of your asphalt paving need to be repaired or replaced, this is known as asphalt resurfacing. This practice is quite common when it comes to various surfaces, including patios, parking lots and walkways. A plethora of different industries rely on commercial asphalt resurfacing to ensure that their surfaces remain in the best condition possible. All American Asphalt LLC specializes in these types of projects, and we have worked successfully with a number of different businesses in the Deerfield Beach area.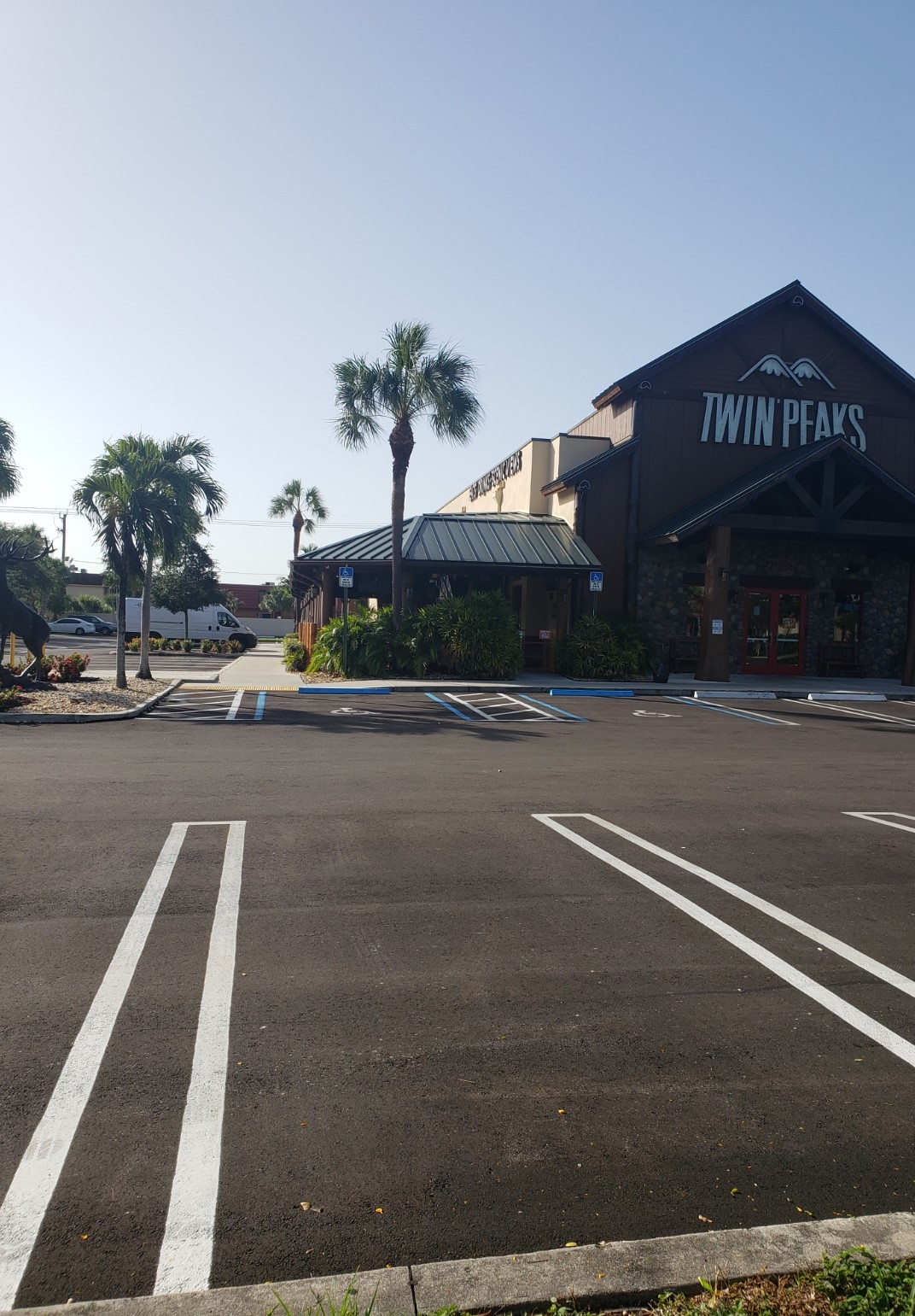 Roadwork
At All American Asphalt LLC, we understand that there is a wide range of roadwork that needs to be done. Be sure to get in touch with us when you are in need of any type of roadwork. We provide seal coating, asphalt repair, asphalt services and regular maintenance. The importance of regular maintenance cannot be overstated. Clients from commercial and residential backgrounds contact us on a regular basis so that we can handle all of their projects. Complexity and size do not matter, our team of professionals is always up to the task.
Setting out,
Earthworks
Paving construction, including rigid or flexible paving
Striping
Our company offers striping, which is another popular service that will surely appeal to a varied commercial clientele. For those who have never received this service before, this is when the pavement is marked after the initial paving project has been completed. It is an absolute must at playgrounds, parking lots and warehouses. In any location where drivers and pedestrians are in need of guiding lines to mark their path, striping is crucial. No paving-related project is complete without it.
Sealcoating
When the preexisting pavement surface is in need of repair, our team of professionals is more than happy to handle any seal coating concerns that you may have. Thanks to seal coating, commercial clients are able to save themselves untold amounts of time and money. By taking the time to extend the life of the pavement in question, commercial clients are able to reinvent these valuable resources in a more judicious manner. Think of it like this: you wouldn't go outside in the Florida heat without applying sunscreen, right? The same principle should apply to your pavement.
Parking Lots
As the old saying goes, you never get a second chance to make a first impression. Think of a parking lot as the best way to make that all-important first impression on your business' customers. When your customers pull in for the first time, you want your parking lot to strike the perfect balance between functionality and aesthetic appeal. That's why you need to contact our company as soon as possible. We handle paving, resurfacing and seal coating, ensuring that your parking lot remains in prime condition for decades to come.
Need Paving Services in Boca Raton, FL?
Need Paving Services in Deerfield Beach, FL?
When you are in search of a company with the proper combination of skill and experience, All American Asphalt LLC is the way to go. We have been serving residential and commercial clients in Deerfield Beach and its surrounding region for over 30 years now. It does not matter how sizable or complex your paving project may be, we can do it all.
From private roads to residential driveways to parking lots, we do everything. If you have any further questions about the services that we have to offer, please be sure to get in touch with us. We are always on hand and ready to help, so please do not hesitate to reach out!
Asphalt and Paving FAQs
Do you still have questions about our asphalt paving services? Here are the answers to customers' most asked questions.
How Much is Asphalt Paving in Deerfield Beach, FL?
The average cost of an asphalt paving job depends on the size of the job and what type of work is being done. The larger a parking lot or road is, the more it's going to cost.
How Much is Residential Concrete in Deerfield Beach, FL?
Residential
concrete services
are typically more expensive than asphalt, but our services vary based on the scope of the job. Larger jobs cost more, and sealcoating adds to the cost of asphalt paving.
How Much is Sealcoating in Deerfield Beach, FL?
Sealcoating is significantly cheaper than asphalt or concrete paving, but you should have it done every three years.