Speed Bumps & Other Installations in Fort Lauderdale, FL
All American Asphalt LLC also installs and repairs paver bricks, speed control devices and bollards in Fort Lauderdale, Plantation, and Davie, FL. Adding paver bricks to your property is an excellent method for increasing aesthetic appeal while installing bollards or speed bumps serves a more practical purpose. Rely on us to install or repair your paver bricks, speed bumps, humps, tables or bollards quickly and correctly.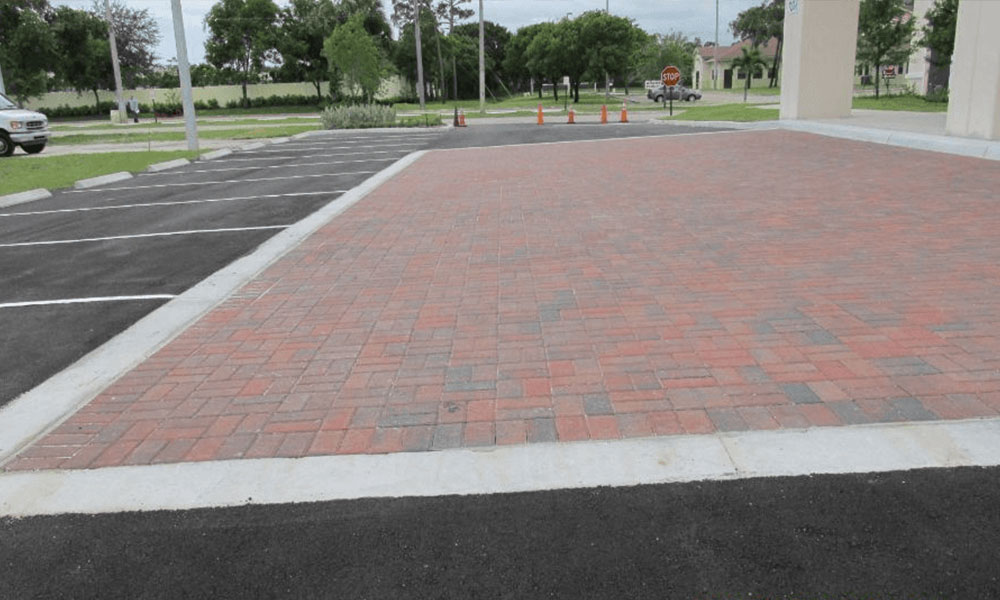 Paver Bricks
Available in various shapes, sizes and thicknesses, paver bricks allow you to personalize your property. We'll work with you to create the unique design you'd like to see around your home or business. These bricks do well in areas with high foot traffic, such as walking paths or patios.
Along with installing paver bricks, we also repair cracked, sunken, lifted or damaged ones. We also recommend our sealing service after installation to protect your bricks from discoloration caused by the sun.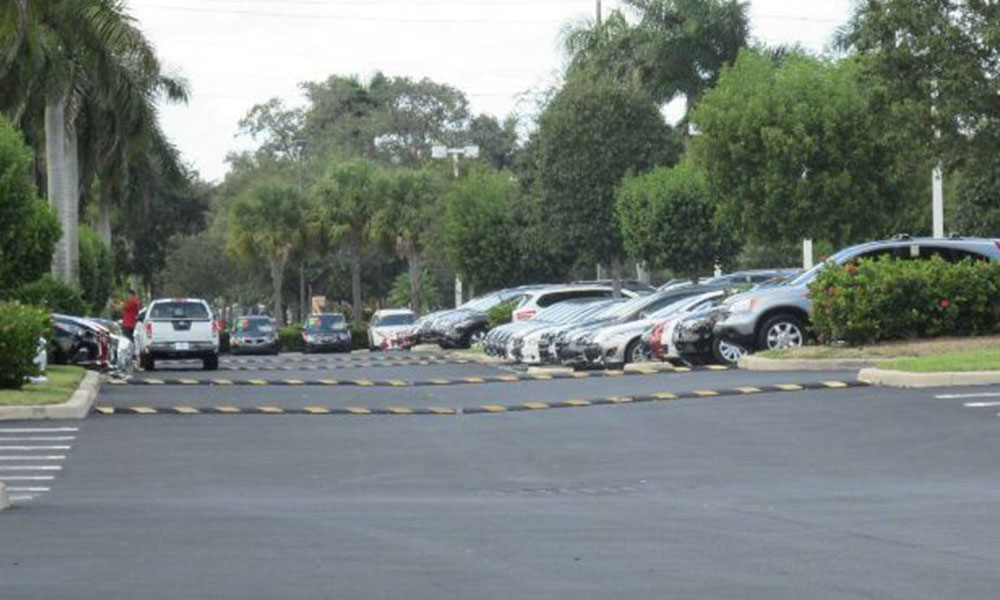 Speed Control Devices
Clients come to us for speed bump installation as well. Devices such as speed bumps, humps and tables allow you to maintain safe conditions in parking lots and on smaller roads. Depending on your needs and the space available, we can install bumps, humps or tables with ease.
Asphalt, recycled rubber or plastic are the primary materials used to manufacture these installations. Once installed, we'll paint your speed bumps, humps or tables as required for the area, whether that's solid yellow or chevrons. Of course, we also repair any broken or deteriorated speed bumps, humps and tables.
Bollards
Another safety device we install and service is bollards. Commonly used in parking lots to create a protective barrier between drivers and walkways, building entrances, fire hydrants and utility pipes, bollards come in different sizes to meet your needs. Bollards are available with conical, spherical or flat tops. These safety installations can be either painted or sleeved. Trust our team to thoroughly complete every step of the bollard installation or repair process, from beginning to end.
Invest In Your Property
To learn more about our additional installation capabilities and maintenance services, asphalt paving, and seal coating, contact All American Asphalt LLC now. We're ready to bring these installations to properties across Fort Lauderdale, FL.