Paving Company in Boca Raton, FL
When looking for a paving company in Boca Raton, FL, you want a reliable, experienced, and trustworthy company. At All American Asphalt LLC, our professionals provide quality services to individuals and businesses in Boca Raton. We specialize in paving, resurfacing, seal coating, and a diverse array of repair services.
Whether you need a driveway, parking lot, or pathway paved, we have the expertise and resources to provide you with the best possible results. Our attention to detail, quality materials, and exceptional customer service make us the premier paving company in Boca Raton, FL. With our competitive pricing and commitment to complete customer satisfaction, you can trust All American Asphalt LLC to meet your paving needs.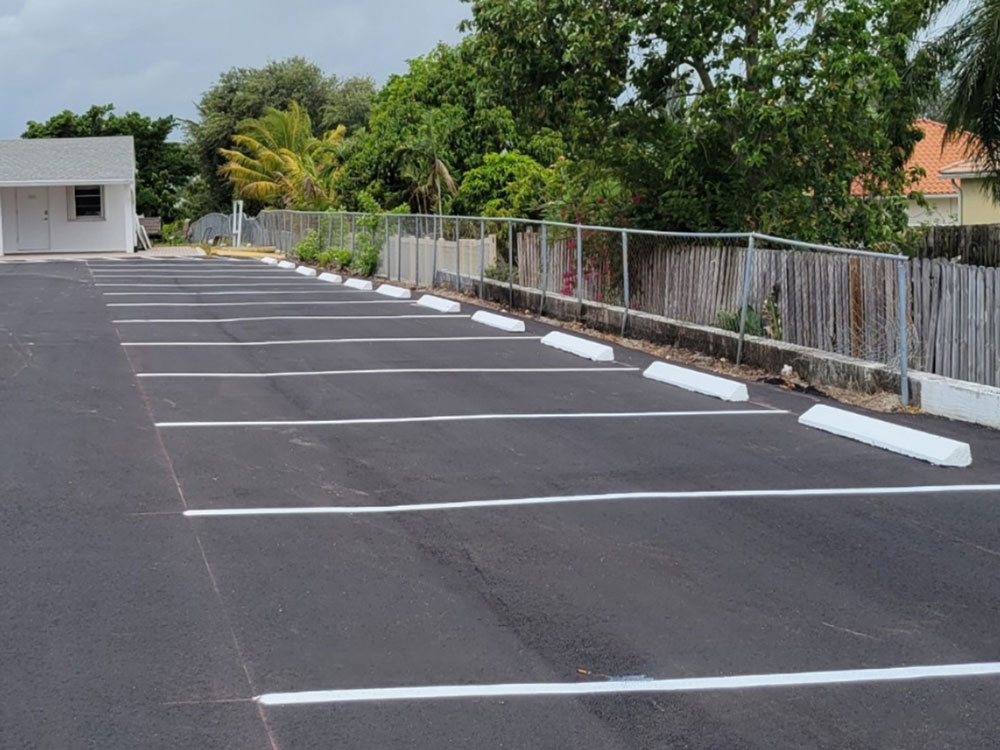 Asphalt Paving & More
Asphalt paving is laying crushed rock, sand, and gravel with asphalt to create a pathway that can support vehicular traffic. All American LLC uses hot mix asphalt, cold mix asphalt, porous asphalt, or warm mix asphalt, depending on the client's preferences. The application of asphalt paving is comprehensive since it is economical, reduces highway noise, is recyclable, and is quite durable. Asphalt paving is usable in;
Driveways
Driveways are one of the essential features of your home. It can be the first thing people see when they approach your house and the last thing they see before they leave it.
You want your driveway to be attractive and inviting, but it doesn't have to be more difficult than necessary. With a suitable paving surface and maintenance schedule, we can create a driveway that looks as good as new for years to come.
When our experts install asphalt pavement on your driveway, water drains through it and collects in a depression or basin at the bottom of the driveway. It's essential because rainwater can drain away from driveways without flooding basements or other areas beneath them.
We also lay down a base layer of gravel at the bottom of your driveway before laying down any asphalt paving material. It will anchor the paving material and prevent it from shifting during heavy rains or snowstorms.
You should be sure your asphalt is installed correctly by professionals who know how to handle heavy traffic loads safely. All American Asphalt LLC has special equipment that can handle heavy traffic without causing damage.
Asphalt Parking Lots
Asphalt parking lots are a staple of most cities. They're easy to maintain, cost-effective, and provide a safe and secure vehicle environment. However, our experts consider a few factors when using an asphalt parking lot.
First, we ensure that we treat the surface with a sealer, or it will become slippery in wet weather. Second, we ensure the lot is well-lit so drivers can see where they're going. The parking lot should be in good condition, so it doesn't require frequent repairs.
Sealcoating
Asphalt seal coating is a polymeric resin that coats asphalt, concrete, and other surfaces. The sealant provides a protective barrier against the elements and a durable surface that is easy to maintain. It is a popular choice for many commercial applications where it provides protection from the elements and resists cracking or chipping.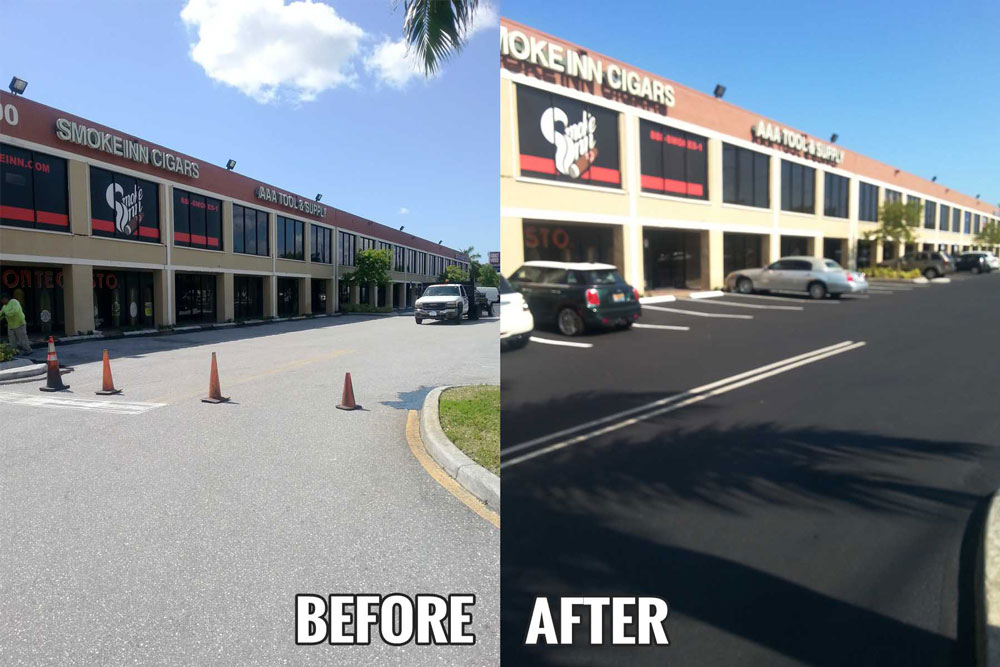 Commercial Asphalt Resurfacing
Our company prides itself in asphalt resurfacing done by our professional contractors with many years of expertise in the field. All American Asphalt LLC experts inspect the roads and ensure they meet the proper job specifications. Consequently, we prepare your ramps, concrete parking bumper, or access ramps to determine the outcome. Afterward, we do asphalt milling to allow sufficient space for repairs and to meet pavement levels.
After the process, our experts resurface the asphalt to perfection by ensuring the work is in multiple layers. We lay a sticky tack coat and then lay down fresh asphalt. After that, our experts apply, tamp, and compact the asphalt while warming it for the best smooth and durable surface.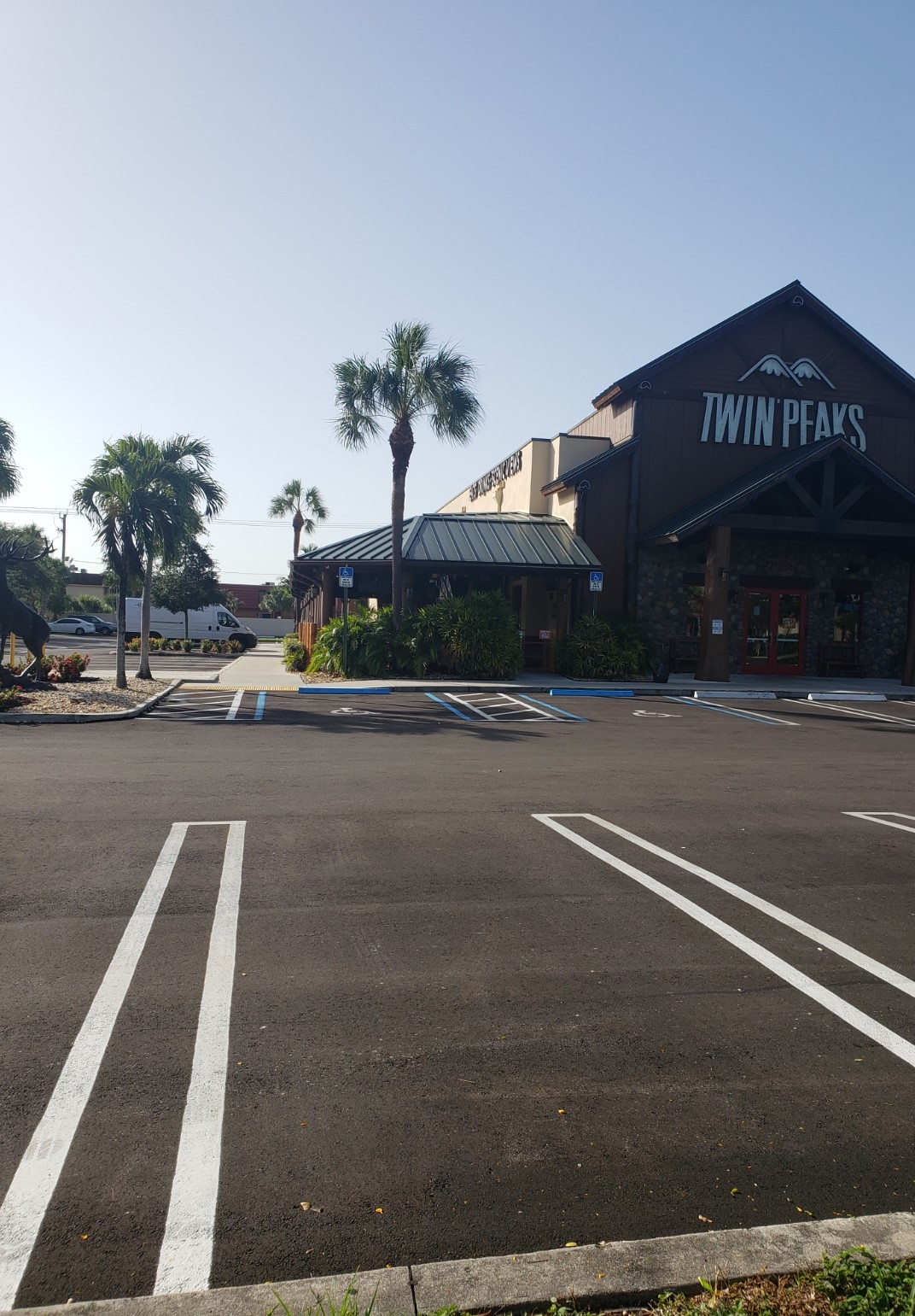 Roadwork
All American LLC performs expert highway maintenance and repairs by creating value for society and our customers. You can count on us to deliver the finest ballads, speed bumpers, or humps on the roads.
Additionally, we take any project from small to big without minding the complexity or size of the project. Our services include Asphalt repair, seal coating, and asphalt services. We follow the following process in the construction of new roads.
Setting out,
Earthworks
Paving construction, including rigid or flexible paving
Striping
Our experts first determine the best paint for your project. Some applications prefer oil or water-based paints, while others prefer reflective colors. Stripping involves marking pavements, playgrounds, and warehouses. We also use symbols and patterns that align with the local government road guidelines. The most common methods that we use are grinding and water blasting.
Sealcoating
Seal coating is a process that uses a thin layer of paint or varnish to protect a surface from weathering and corrosion. It's a popular choice for outdoor and marine applications, where the coating is resistant to salt water, oil, and UV light.
Seal coating is a versatile process that can protect various surfaces. It's a popular choice for outdoor and marine applications, where the coating is resistant to salt water, oil, and UV light. Seal coating is also standard in the construction industry, where it's used on metal surfaces to protect them from the elements.
Parking Lots
All American Asphalt LLC performs effective parking space management, which is vital for your company or business as it ensures perfect security for your customer's cars. Additionally, we discuss with our client's what type of parking they need: angle parking, perpendicular parking, or parallel parking.
We also ensure that your business has durable parking lot surfaces since we use the best materials and ensure perfect drainage and landscaping. If you have a parking lot that requires timely maintenance, you can contact All American Asphalt LLC to get the best services from our experienced experts. Some of our maintenance services include snow removal, damage repair, and repaving.
Need Paving Services in Boca Raton, FL?
Call us for your pothole and driveway needs in Boca Raton, FL. Our experts can make your driveway, patio, and sidewalk dreams come true. Paving in Boca Ratings is one of the many specialty businesses we offer to the community. Contact us at (561) 684-9183 or fill out our online form to receive more information about our service and get ideas for your project.
Asphalt and Paving FAQs
Do you still have questions about our asphalt paving services? Here are the answers to customers' most asked questions.
How Much is Asphalt Paving in Boca Raton, FL?
The average cost of an asphalt paving job depends on the size of the job and what type of work is being done. The larger a parking lot or road is, the more it's going to cost.
How Much is Residential Concrete in Boca Raton, FL?
Residential
concrete services
are typically more expensive than asphalt, but our services vary based on the scope of the job. Larger jobs cost more, and sealcoating adds to the cost of asphalt paving.
How Much is Sealcoating in Boca Raton, FL?
Sealcoating is significantly cheaper than asphalt or concrete paving, but you should have it done every three years.