Paving Company in Pompano Beach, FL
All American Asphalt, LLC. is a paving company serving Pompano Beach. We work with homeowners, commercial properties, and municipalities to create strong foundations for your roads, driveways, and parking lots. Our professional staff and top-tier supplies guarantee a job well done and completed without incident.
As a Pompano Beach, FL, paving company, All American Asphalt has been in business for over 30 years. We work with you to determine the best solution for your asphalt or concrete needs. Our professional contractors will come to your property to evaluate the situation and provide an estimate for the project. You can be assured that you're getting quality work at competitive prices!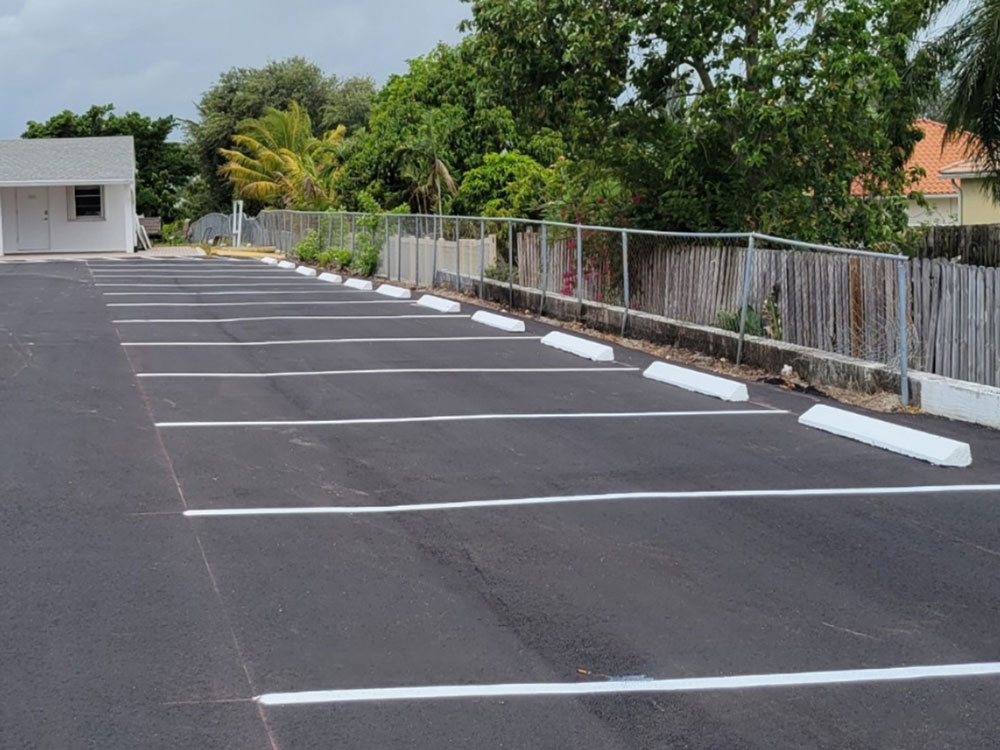 Asphalt Paving & More
All American Asphalt, LLC. is a full-service asphalt pavement maintenance company. We offer numerous services, including sealing, crack sealing, line striping, and paving.
We work with our clients to ensure that every project is done efficiently and on time. We have extensive knowledge of different types of pavement maintenance and sealing methods that will help you improve the longevity of your pavement.
Driveways
All American Asphalt, LLC offers driveways for any size home or business.
Our team of professionals has the experience and expertise to provide you with a beautiful and functional driveway. We provide the highest quality service at the most competitive price, and we take pride in our work and want you to be satisfied with your new driveway. That's why we offer free estimates and a lifetime warranty on all materials used in construction.
Asphalt Parking Lots
We will provide the best service for your asphalt parking lot needs. We have a team of experts that will help you determine the optimum course of action for your parking lot, from initial design to completion. Our team will work with you every step of the way, ensuring that you get exactly what you need without any additional cost or headache.
Sealcoating
At All American Asphalt, we understand that a seal coat can make a huge difference in your driveway or parking lot's look, safety, and longevity. That's why we only use high-quality materials to ensure that your seal coating will last for years to come.
When you hire All American Asphalt for your job, you can rest assured that you're getting the best service available. When you contact us for more information about our services, one of our professional team members will meet with you at a convenient time so we can discuss your needs and get started on your project right away.
Commercial Asphalt Resurfacing
At All American Asphalt, LLC., we offer a wide range of commercial asphalt resurfacing services to keep your property looking its best.
We understand that parking lots are crucial to your business's operations. That's why we prioritize providing the highest quality service for all aspects of your new or existing asphalt. Our team uses state-of-the-art equipment and techniques to ensure that all repairs are made quickly and efficiently so that you can get back to business as usual as soon as possible!
We also offer complete striping services for any size lot or area, from small driveways to large parking areas.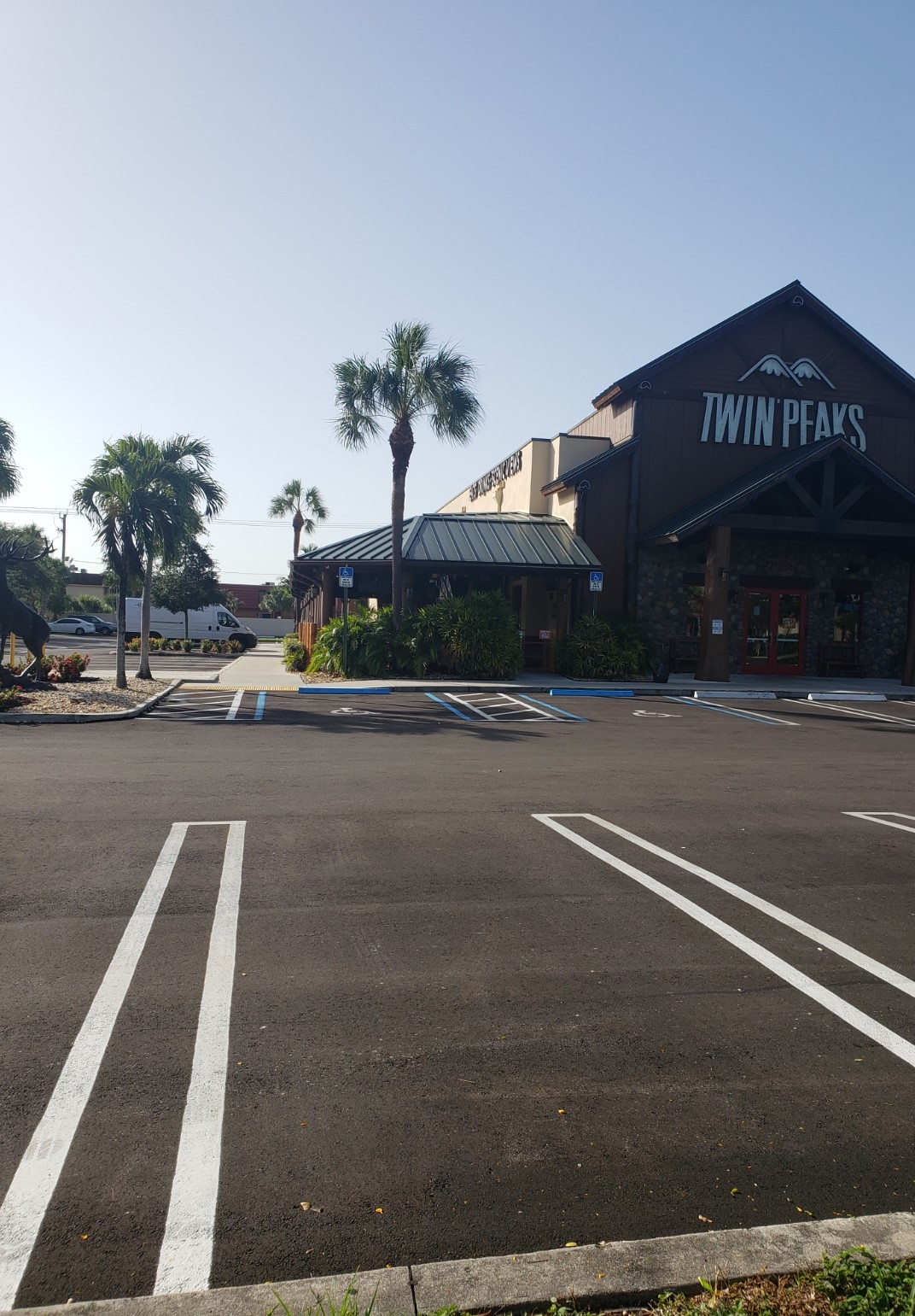 Roadwork
All American Asphalt, LLC. is a full-service company offering paving and roadwork services. We are committed to providing reliable and high-quality workmanship to our customers, and we strive to ensure that you get the best customer service possible at all times.
The most crucial thing you can do for your asphalt project is to hire a professional team who will do the job right the first time. This will reduce costs and make your project more efficient.
Striping
All American Asphalt is a full-service striping company that offers a wide range of services for asphalt maintenance. We specialize in striping and other maintenance services, including pothole repair and crack sealing.
Our professionals have extensive experience in asphalt maintenance, from striping to pothole repair and everything in between. We work with you to understand your needs and develop a customized plan that meets your budget and schedule.
At All American Asphalt, we believe that our customer's success is our success, and we take pride in providing top-quality service every step of the way.
Seal Coating
A professional seal coating is the best way to protect your asphalt. It keeps your driveway, parking lot, and other asphalt surfaces looking great for years to come.
After a seal coating, the surface of your asphalt will have a smooth, glossy finish that reflects light and looks brand new. Seal coatings can also help reduce glare from the sun and make it easier to clean up oil spills.
At All American Asphalt, LLC., we use top-of-the-line products tested in some of the harshest environments in the world. Our team is fully licensed and insured with years of experience in this industry.
Parking Lots
It's important to hire a professional for your parking lot needs. We have the experience and expertise you need to get the job done right.
Asphalt is a material that can create a strong bond between two surfaces, making it perfect for the construction of parking lots. When looking for an asphalt contractor, you want to ensure that they have experience with these kinds of projects to know what needs to be done to get the best results possible.
Our team has extensive experience creating parking lots with all different types of material, including concrete and stone pavers, as well as experience working with different types of machinery, including trenchers and compactors.
Need Paving Services in Pompano Beach, FL?
All American Asphalt, LLC. is a full-service paving company in Pompano Beach, FL. We offer the highest quality asphalt paving services to the area and surrounding cities. Whether you need residential or commercial paving, we have you covered. Our team works hard to ensure that all of our projects are completed on time and within budget.
Our team can handle any project, no matter how big or small. If you need paving services in Pompano Beach, FL, or any other area we serve, don't hesitate to contact us today!
Asphalt and Paving FAQs
Do you still have questions about our asphalt paving services? Here are the answers to customers' most asked questions.
How Much is Asphalt Paving in Pompano Beach, FL?
The average cost of an asphalt paving job depends on the size of the job and what type of work is being done. The larger a parking lot or road is, the more it's going to cost.
How Much is Residential Concrete in Pompano Beach, FL?
Residential
concrete services
are typically more expensive than asphalt, but our services vary based on the scope of the job. Larger jobs cost more, and sealcoating adds to the cost of asphalt paving.
How Much is Sealcoating in Pompano Beach, FL?
Sealcoating is significantly cheaper than asphalt or concrete paving, but you should have it done every three years.